ASSOCIATION
EPN is an association of companies that have joined forces to jointly use blockchain networks for research and productive purposes.
MEMBERSHIP
Any company that meets the minimum requirements can become a member. Only as a member can one actively participate in governance.
SERVICE LEVEL AGREEMENT
Together, the members operate various blockchain networks and have concluded framework agreements to ensure stable operation.
LEGAL COMPLIANCE
Legal compliance and security are ensured by the terms and conditions and the approval processes monitored by the association.
VISION
Leading ecosystem of distributed ledger technology research and business models.

MISSION
Operation of legally compliant networks to explore and take advantage of the potential of distributed ledger technologies.

VALUES
Independent. Sustainable. Compliant.
End-to-end digitization for cross-company business models
Case Studies
Companies use the blockchain-based network to build cooperative, service-based business models by enabling goods to interact in cross-company processes autonomously. In contrast to centrally operated digital platforms, the network creates industry-specific decentralized ecosystems in which cooperation partners interact with each other in a trusting manner.
Through digital cross-company processes, participating companies are in a position to provide existing services more efficiently and to offer new market-attractive offers by combining their products with services from partners. Learn more in our Case Studies.
Trusted Supply Chain
On the base of Digital Identities, delivery data, product information and certificates can be exchanged digitally and tamper-proof in complex supply chains – even if the parties involved do not know each other. Through the continuous, tamper-proof exchange of process steps, supply chains are optimized across companies and all process participants retain control over their data.

Examples:
CSR certificates
proof of original parts
capacity management
Sharing Economy
Whether car, e-scooter, van or sailing yacht:
The network allows the creation of standardized Digital Identities for every vehicle. They are the base for decentralized mobility concepts, in which vehicle owners retain full data sovereignty and vehicle users benefit from 100% reliable information and transactions in real time. The open architecture of the network allows the integration of Digital Identities and stored transaction agreements into existing services. With these cross-provider mobility solutions, innovative mobility concepts become reality, in which the focus is on the journey itself rather than on the means of transport.
Future of Mobility
The demands placed on construction machinery rental companies increase constantly. Construction companies want the most suitable and fully functional machine in the right place at the right time. This is only possible with cross-company cooperation and the digitization of all transactions. With the network, the machines are made available digitally by use of Digital Identities and are therefore part of digitized processes. The blockchain technology guarantees 100% reliable information and self-determined use of digital cooperation services.


BENEFITS
We provide support!
Blockchain Know-How
Building blockchain know-how by operating your node with the support of the association.
Across Company Boundaries
Digitise and automate processes across company boundaries.
Joint Testing & Cooperation
Joint testing in real labs with all participants of the network.
Membership Fees
Membership fees that adjust – Special 2023: 25% "Founding Partner" discount
START-UP & ACADEMIA
250€
per year
< 100 employees
< 10 mio. € in sales
Get Started
SME
2500€
per year
100-499 employees
10-100 mio. € in sales
Get Started
CORPORATE
4900€
per year
> 499 employees
> 100 mio. € in sales
Get Started
QUOTES FROM OUR MEMBERS
Board Member Testimonials
Don't take our word for it – here's what our members say:
Countries, cities, corporations and people are to be connected by public, digital roads that promote free exchange of physical and digital goods and services. EPN should be understood as a public good and might lead to a paradigm shift. This free and public digital infrastructure is part of a movement to promote data protection, privacy, security, equality and transparency.
Eduard Grün
FESTO
EPN is the missing link to combine compliance, security and scalability as a B2B data infrastructure. Economic and ecological freedom to operate with full EVM core to secure your investment into new cooperative business models. Identity as a core component connects all stakeholder based on new industry standards. helix id uses EPN as the Blockchain backend.
Oliver Naegele
Blockchain HELIX
"Why should we build more public infrastructre? […] Today corporate intermediaries providing critical, but privatly owned infrastructre are becoming fewer, larger and more powerful and their failures are increasingly grave." (Van Valkenburg)

Building public blockchain network infrastructure based on European values is a true alternative.
Governance & Compliance
Develops the governance model and all necessary contracts for a legally compliant operation.

Key Objective: Assure compliant network.
Partners & Relations
Focuses on expanding the EPN network, communicating the vision and mission, and organizing the membership process.

Key Objective: Build the EPN ecosystem.
Technology & Operations
Is responsible for the selection, technical setup and operation of various DLT networks.

Key Objective: Operate stable network.
OUR AWESOME TEAM
Board Members
Kristian Borkert
1st Chairman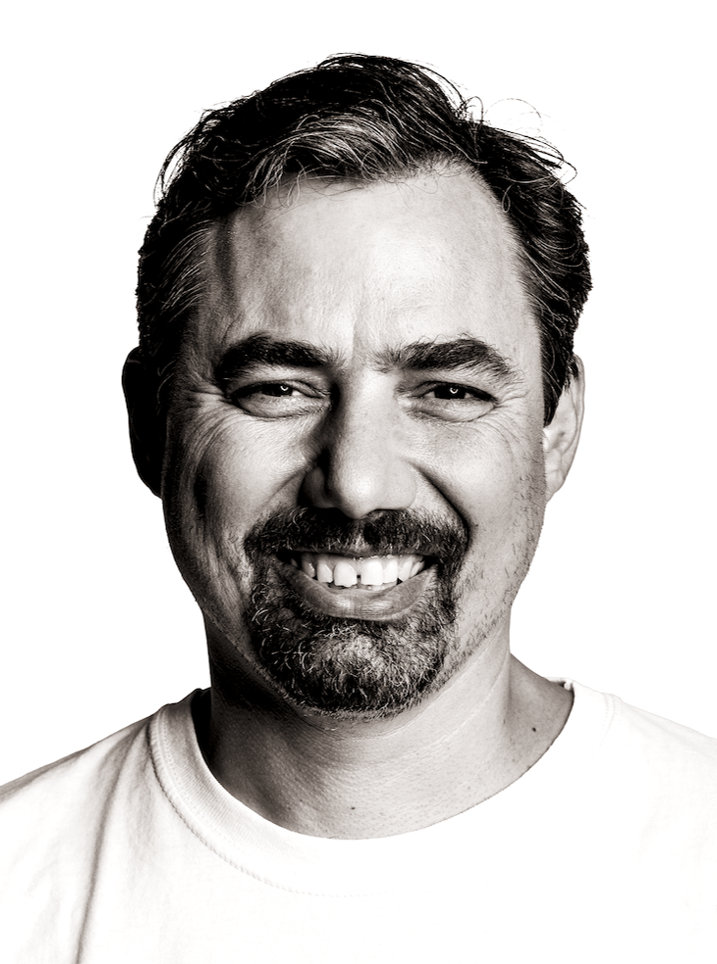 Oliver Naegele
2nd Chairman
Eduard Grün
Executive Board
Karsten Treiber
Executive Board
WE LOVE BLOGGING
Latest from Our Blog